A Living Inheritance
Bobby was young but he was passionate about the sea, marine life, art, technology, inventing and making things. He was energetic and lived life to the full.
He was a very capable young man who had his life ahead of him when he was so tragically killed in a car accident at 16 years of age in 2001. Some time has passed since Bobby died and the family have decided that the formation of a charitable trust would in a sense be a living document to Bobby and in essence be an extension of what if he had lived.
Accordingly, the Family decided to create a "living inheritance".
The Bobby Stafford-Bush Foundation was formed in Auckland in 2013 and is a registered Charitable Trust donations for which, qualify for a tax rebate. It also has Donee Status.
The Trustees are:
Brian Stafford-Bush (Bobby's father)
Paddy Stafford-Bush (Bobby's mother)
Shaun McGivern (solicitor)
Objectives
The Foundation aims to help, support and give opportunity to young people and community groups who likewise have a desire, a passion, or objective which maybe unobtainable without financial assistance.
The Foundation will look at applications from individuals or community groups who fulfill the above criteria.
So if you have a dream, a drive, an ambition to succeed and want to show the world just what you can do and need a helping hand, do apply we would love to consider your application.
The Trustees will meet 3 or 4 times a year to consider applications.
Grants will be made from the income of the Foundation.
The Trustees will be favouring payment of a specific form such as fees, lessons, equipment, airfares or courses rather than cash grants.
Recipients will be expected to have a profile on the web site and to participate in a Blog.
Bobby Stafford-Bush
We do not know what direction Bobby would have taken…
But what he did have and what was widely recognized by everyone he had contact with was the drive, determination and capacity to enjoy and explore life.
During his short life, of 16 years he had a love affair with the sea and fish. From an extraordinary young age of 2 he drew pictures of fish and became an accomplished artist. He loved to go fishing at a young age. He had his own wooden dinghy with a small outboard motor and could often be seen in the Auckland Harbour, the Hauraki Gulf and Matheson Bay near Leigh.
As he grew up his passion for the sea never lessened. He became a scuba diver as soon as he was old enough to qualify and moved on to become a proficient free diver. Most of all he loved to share his love of the sea. A day fishing with Bobby was a delight. This was the same for his diving.
Underwater Photography had just become part of his ocean exploration and together with his amazing and huge knowledge of marine life and the ocean he was a walking encyclopaedia. Life for him, was an exciting and challenging place and he took every opportunity to learn and develop his passions. He loved life.
Another side to Bobby was his willingness to help those less fortunate. We knew of his friends but tragically it wasn't until after his death that a number of people came forward sharing their experiences. He always seemed to sense when others needed assistance and encouragement.
Bobby was an inventor. Always in the family garage making something out of nothing. His creations changed with his age and his last were the making of underwater spear guns and other fishing and diving equipment for friends and himself.
Being an artist Bobby taught others to see things beyond the immediate. Looking at the detail, colour and location. This was very evident in his school art and technology assignments.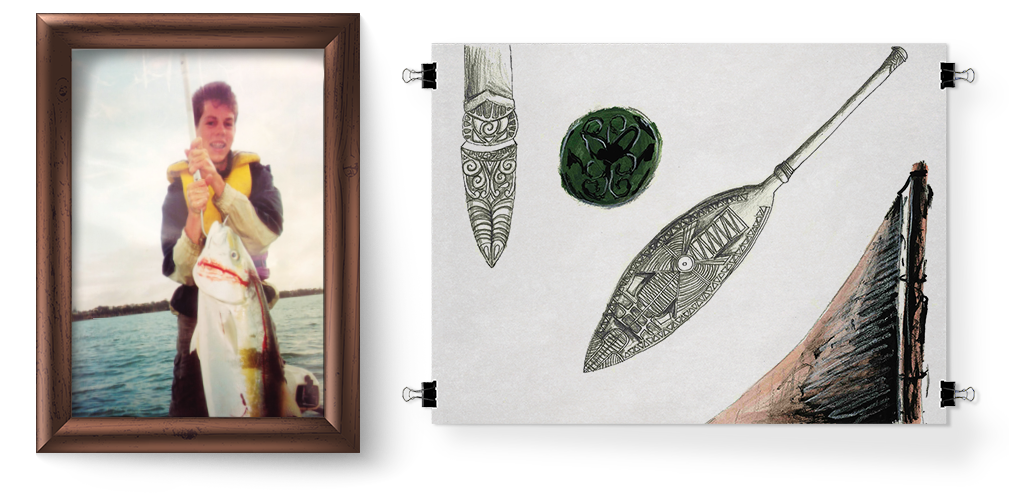 Apply Now
How would you like the trust to help you?
We need you to provide
A brief outline of what your interest or project is.
The amount you are requesting.
Please note that if your application is taken to the next stage we will be requesting supporting information as well as referees. And you may be required to attend an interview.